A Special Christmas Memory
Betty Schmidt and her family lived in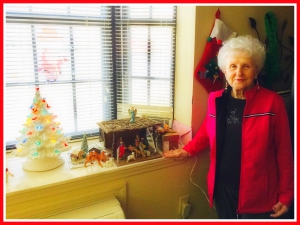 Columbia and now she resides at Integrity Healthcare of Columbia. She and her husband raised 3 girls and 3 boys and she is blessed with 5 grandchildren! She was employed for many years as a switchboard operator at Southwest Bell Telephone Company, and she was very active in her church.
Rick Weber is the new Director of Business Development for Integrity Healthcare of Columbia, and he said when he met Mrs. Schmidt he knew he had met a special person!  "Where there is history, there is always a story and that is no different with Mrs. Schmidt," Rick said.  She told him a wonderful story as she showed him the Christmas decorations in her room!
Mrs. Schmidt's story began at a time when she was very young.  Her father told her he was going outside to gather some wood.  He told her that he was going to make something for her that she was going to love. Betty waited patiently for her father to finish his project.  Well, she tried to be patient. Mrs. Schmidt recalls how anxious she was to see the secret proj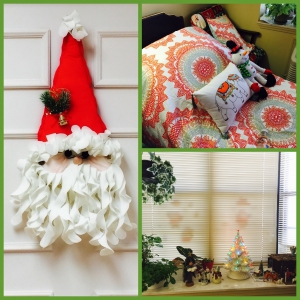 ect; how joyous she was to receive it; and how thankful she is … to still have it today.
The gift … handmade from wood gathered outside … was a beautiful Nativity scene, which she treasures as a priceless heirloom.  She said that she keeps it close by and she always displays it at Christmastime. She can look at it and see her father.
Her family was raised by the church, so going to mass on Sunday was just a way of life. Serving food at church and helping other people was a part of their world. Christmas is important to her because it is a time of family and togetherness and making memories. She and her family continue to celebrate Christmas … not by focusing on presents … but by celebrating the birth of Jesus, giving back to the community and making memories that last a lifetime.
Merry Christmas, Mrs. Schmidt!  Thank you for sharing your beautiful story.