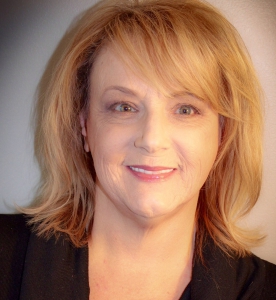 Liza Dunn is the Administrator at Integrity Healthcare of Wood River.  She has 26 years' experience as a long term care administrator.  Liza comes from a family dedicated to caring for others.   She herself has made that same commitment and has experienced first-hand the role of the care giver, having cared for her husband, mother, and grandparents. Liza has been active in promoting a culture change in the long term care communities through her work with the Pioneering Coalition.  She believes quality of life doesn't end when you become ill, it takes another path and long term care facilities should adapt to the that pathway.  Liza has 3 sons and 4 grandchildren.  She enjoys traveling, camping, and cooking.
Integrity Healthcare of Wood River is an attractive brick building with a large patio in the front so families and residents have plenty of room to visit. The interior of the building includes a large comfortable front lobby with new décor. There is a private area that families can use for parties and another smaller bistro area that is perfect for small gatherings.  A nice patio between the two wings of the facility is surrounded by trees and offers plenty of shade.
Integrity Healthcare of Wood River provides skilled geriatric care, as well as, care to a younger population with varying needs.  The facility is located in a commercial area adjacent to the fire department and several retail businesses.  A retirement complex is nearby.
IHC of Wood River's employees are guided by a team that leads by example.  They are a dedicated group of leaders and everybody knows each other from the community.  Staff know residents and their families … and the families know our staff.  This is a huge asset and provides friendly, easy communication regarding patient care … Care You Can Trust.