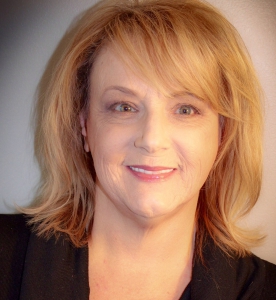 At an early age Liza Dunn knew she was meant to care for other people.  Her dreams have come true, and she is currently the Administrator of Integrity Healthcare of Herrin. Liza began her career as a Candy Striper at a local hospital.  At the age of sixteen, she was offered the position as an aide. She continued working in healthcare as she attended college.  She has been an administrator in long term healthcare for the past twenty-nine years, admitting that the last three years have been the most challenging because of the Covid pandemic.
Liza has gained insight and perspective as she has experienced firsthand the many changes in long term care.  From an acute care structured setting to a person centered home like environment, Liza has embraced the changes.
Liza enjoys her residents.  She loves decorating her facility.  She enjoys planning seasonal and holiday decorations and themed parties for staff and residents.
With three adult sons and their wives, Liza proudly describes how her entire family either works in healthcare or volunteer in many ways including work as police and firefighters, to give back to their communities.  She has taught them well.
The staff at Integrity Healthcare of Herrin say they appreciate the facts that Liza will get on the floor and work with them if it is needed; that she leads by doing; and that she is sincerely caring for the residents.  Liza creates a big family environment, and it shows.