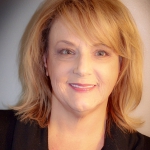 Integrity Healthcare of Marion is located on the east side of Marion in a residential neighborhood. The facility is a modern design and provides both comfort and function.  The Therapy Gym is conveniently located in the building. The facility also has a modern beauty shop.
The facility's Administrator Liza Dunn, LNHA, has 30 years of experience in long term care that includes 23 years as an administrator. Liza has direct experience as a care giver, having cared for her grandparents, mother and husband until their passing. Liza believes that being a nursing home administrator is a lifestyle and not just a job. She makes herself available 24/7 and stays connected to residents and their families by making routine personal contacts to ensure customer satisfaction.
The staff at Integrity Healthcare of Marion provide care with a very personal touch.  They focus on getting to know each resident as a distinct person and individualize their care plans, understanding the resident's needs and preferences. The staff provide Care You Can Trust.