We recently received this beautiful note that our Director of Nursing at Integrity Healthcare of Anna shared with her team.  It says everything you need to know about Care You Can Trust!
Good morning everyone, I want to share a praise note with you all. This morning I was sitting in my office working on some pharmacy recommendations when I was approached by David from America's Best.  He has been the driver here since before I was here.  He told me that he was saying goodbye as this was his last week with the company.  I expressed my sadness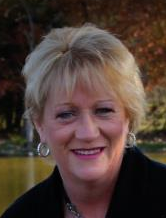 with his departure from the company.  He began telling me that he is really 'gonna' miss the team at Anna as this is his favorite building to come to.  He said everyone is always helpful and so kind.  He said, "Janet I can just feel the compassion from the staff for the residents."  He started choking up and then tears started rolling down his cheek.  He said, "I have to say this home is like none other.  The love you all have for the residents, the teamwork, and care between the management staff is just amazing.  The care for these people is just wonderful and you can feel the love all around here."  By this time, I was choking up with tears in my eyeS.  He started talking about his 98-year-old mother that has been in a nursing home for 20 years.  He said, "I just wish Mom was in a place that had so much love." Of course, I piped up and said, "Well, if you are ever ready to make that move just let us know."  He then said that the family wouldn't move her because she does get good care where she is, but he continued with saying, "She does get good care but this place is like no other. The love shown here to each other and to the residents is just unheard of."  I told him that he has to come by and visit sometime.  He said he would.  As he started to walk away he turned and said goodbye and I replied, "It's not goodbye David; it is see ya later."  He started to cry again and said, "See what I mean; this is one amazing little facility."  Just wanted to brag on our compliment that came straight from this man's heart.  It was an eye opener to me.  After he left I thought wow, in our busy day to day work we never know who is actually watching us.  We never know what impressions we are making on others.  Who would have thought that we were making this sort of impact on this gentleman.  Now, this is Integrity, when we are doing the right thing when we don't know they are looking!  I am so proud of our team at Anna and wanted to brag on this team!!!  We are nowhere near perfect here, but we are doing something right to receive such a compliment from such a kind man.  We are so blessed here.  God has His hand on the work we do!!!

Janet Hester, RN
Director of Nursing Services
Anna Rehab and Nursing Center
don@annarnc.com